At AUM yoga we encourage you to find your inner self. To learn to treat yourself well by connecting the physical body, mind, and soul.
Join us for your own path to a real and richer life.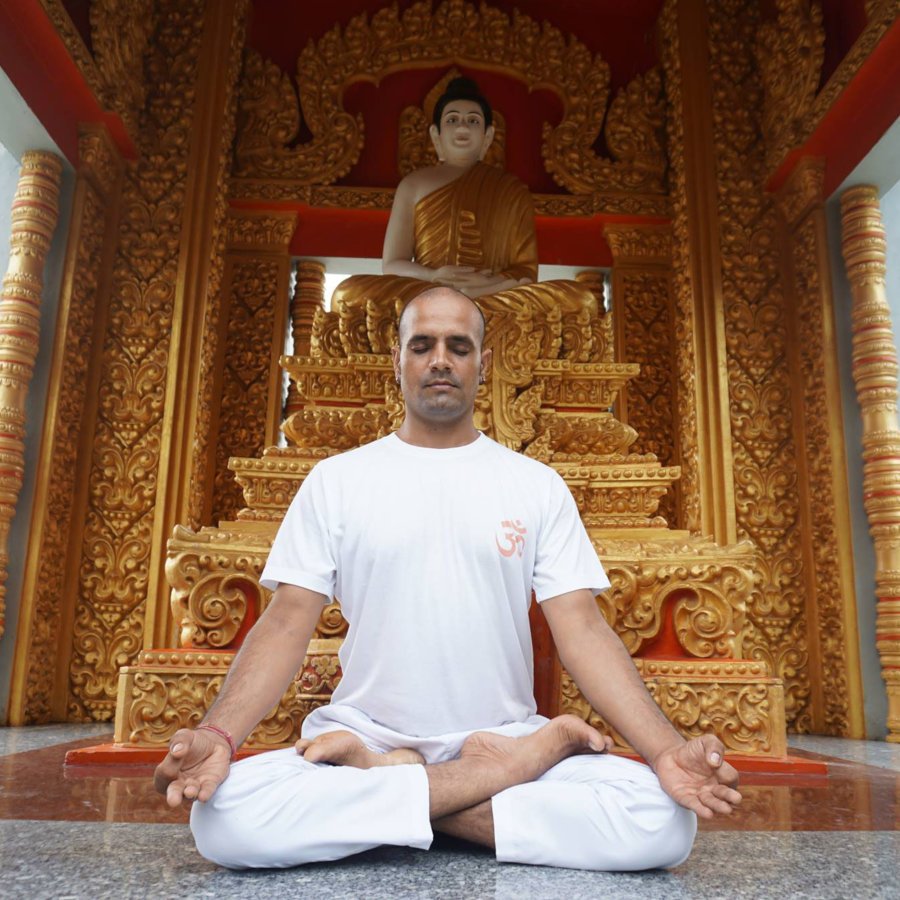 Rahul Chamoli 
Certified 500hr yoga teacher training, Master in Reiki, and main teacher of Aum Yoga Vietnam. Master of Arts (Yoga)
A famous saying in India goes: "If you are born in Rishikesh, you already have yoga in your veins."
Before his path lead him to yoga, Rahul Ji did a bachelor's degree in hospitality & hotel administration in Orissa. After 5 years working in the hospitality industry in the Maldives as a Chef de partie, he met his guru Narendra Gusain at his uncle's yoga Sansthan named " Rishikesh Yog Peeth".
Over time and with a lot of self-study and observing and discussions about the vast yoga philosophy, Rahul Ji realized that he belongs to a yogic path, and that's when his yoga journey started.
With the blessing of Shri Narayan Dutt (Narendra Gusain's guru) and the guidance of his guru and best friend Vijay Ji, Rahul dedicated one full year to his passion and devoted himself to his self-practice. His practice included intensive Yoga  Philosophy, Ashtanga and Hatha yoga. After he had finished the training, his guru sent him to Vietnam to share and spread the knowledge and wisdom he had learned.
Rahul Ji was the main teacher of the teacher training courses at Nomad Yoga in Hoi An for nearly two and a half years before starting his smaller but full-of-heart studio to continue sharing yoga and inspiring more and more people from all over the world.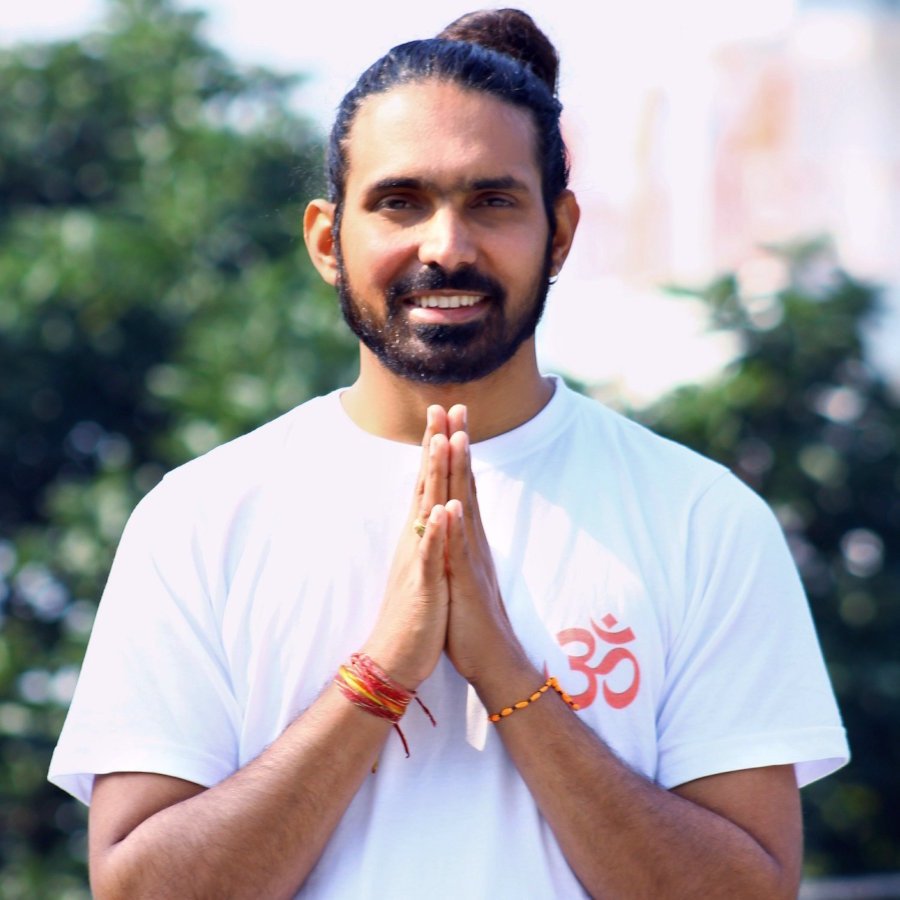 Vijay Dutt
Founder and main teacher of PRATHAM YOGA, Master of Yogic Science.
Yogi Vijay Ji grew up in a Brahmin family from Rishikesh as a son of a very spiritual mother who is a Bhakti Yoga practitioner.
He has been training many teachers in well-known big yoga schools of Rishikesh, Thailand, and France for years.
He is teaching various Yoga Styles such as Ashtanga Yoga, Hatha Yoga, Vinyasa Flow, Pranayama, Alignment, Mantra chanting and Yogic Kriya (Cleansing ).
Today Vijay is working at his own yoga center named Pratham Yoga to create an affordable YTTC with smaller groups at high-quality standards.
He is very well grounded in his self-practice, and a lot of his teachings come directly from his own self-observations. He's well known for his great knowledge of unique sequences, variations, and adjustments.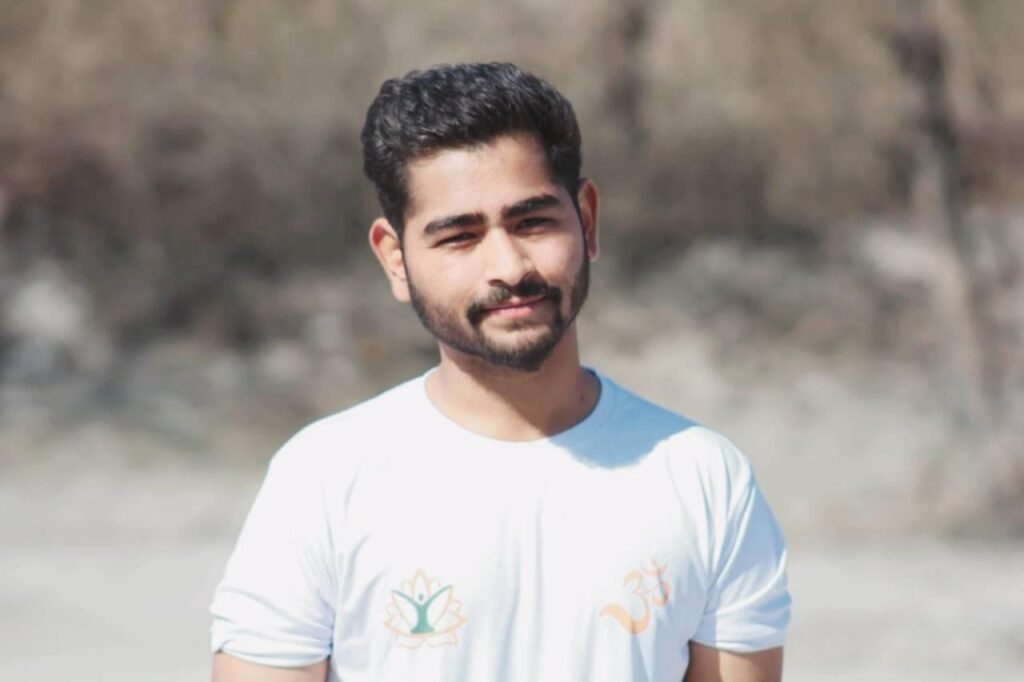 Sita Sonny
Yoga & Mindfulness Teacher, professional Indian Massage Master
After completing her studies in Vienna, her big decision to explore the world brought her to India first time in 1984. Wishing to deepen practicing yoga, she spent 1985-1986 learning mostly about Hatha Yoga at the Divine Life Society in Rishikesh and some months in Bangalore to learn different meditation techniques. In 1988, spending 6 months in the Bihar School of Yoga in India, she plunged totally into the yoga world which opened a new chapter in life to her at the time.
In 1990, officially she finished her Yoga Teacher Training in Neyyer Dham, Kerala at the Sivananda Ashram and started sharing her knowledge in Italy, France, and her second home Rishikesh.
After about 20 years of living in India, Sita ji had a great chance to meet her spiritual guru also in Rishikesh and was lucky to have been able to receive knowledge, practice, and meditate with him for 5 years.
Sita ji fell in love and now is based in the beautiful Hoi An, Vietnam. She enjoys fully sharing joy, teaching experience, and also a point of view about life.
Ashish Petwal
Certified 500h Yoga & Mindfulness teacher, Diploma in Yogic Science philosophy.
Ashish was born and raised in Rishikesh, India – known as the world capital of yoga. He graduated with civil engineering diploma and worked as an engineer for 1 year before yoga found him. In 2017, his attention was changed as a call to his yoga path, he decided to start his journey.
Ashish started his yoga practice under his teacher Vijay ji – founder of Pratham Yoga India, Being trained intensely for 1.5 years, as an accomplishment, he completed his 200 and 300hr yoga teacher training courses.
Besides, he also achieved a diploma in yogic science academic and still pursuing a bachelor's degree in yogic science. He has been teaching Pratham Yoga for more than a year and joined our AumYoga family a year ago.
He enjoys a simple life by sharing of his knowledge and practice in hatha yoga, vinyasa flow, pranayama, mantra chanting, and meditation.